Instructors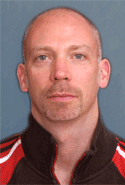 Stephen Williams - Founder, Director, is a former professional dancer and choreographer. Stephen has had a private practice in NYC going on 25 years. He has studied and worked with Anatomist Irene Dowd throughout his career and continues to do so. Stephen is honored to host her Kinesthetic Anatomy & Biomechanics of Motion courses as well as courses on Ideokinesis, Movement Problem Solving, PNF Patterns, Stress, and Osteoporosis to name a few. The studio also hosts workshops on Ayurveda, which Stephen has been practicing under the guidance of Rebecca Dietzel and Cary Twomey for over a decade. Stephen's approach as a neuromuscular educator is to give students a better understanding of correct biomechanics, as well as physical, mental and nutritional health that they can take with them and use in every day life. He specializes in rehabilitation from orthopedic injuries/surgeries. He was originally certified in Pilates by Romana Kryzanowska (a protege of Joseph Pilates) and continued his studies with Deborah Lesson. Stephen also studied with Mary Bowen (also a protege of Joseph Pilates) in Pilates and Jungian Analysis for many years. He is honored to have worked with many of the same students continuously for almost 25 years.
Jeanne Donohue has worked with the movement arts for most of her professional life, having begun her career in dance and improvisational theater. She graduated from the High School of Performing Arts as a dance major and went on to study Movement Theater at New York University. She spent many years immersed in African dance and music, traveling to West Africa to study further. Jeanne has been a student of the Pilates Method since 1990 and is currently certified by the Pilates Method Alliance as a teacher. She was first introduced to the work while recovering from a dance related injury and went on to train under some of the most respected teachers of the Pilates method, including Romana Kryzanowska and Bob Liekens. Jeanne has been teaching Pilates for over fifteen years as a way of bringing movement education to people of all ages and backgrounds. For many years she worked with Jennifer Kries (the Method) as both a teacher and a trainer of new Pilates Instructors. Jeanne has also been a long time student of anatomy and neuromuscular re-education with Irene Dowd. She does continuing education studies in Vinyasa Yoga, Yoga Therapeutics and Cranial Sacral work. Jeanne trained extensively in Pilates and yoga throughout her two pregnancies and has assisted many women through both pre-natal and postpartum fitness care. In addition to her private practices in both New York and New Jersey, Jeanne has been teaching movement analysis to actors in the Experimental Theater Wing at New York University.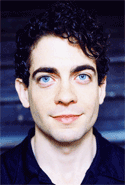 Jack Ferver is a certified Pilates instructor, a movement specialist, and a dance theatre artist. His dance training began at Interlochen Arts Academy and continued at the Martha Graham Academy (New York) and the Center for Continued Education (Prague). He currently trains with Barbara Mahler in Mahler/Klein Technique. After almost a decade of yoga practice, Jack began studying Pilates at the Kane School of Core Integration, where he received his certification and joined the faculty as a master teacher. From 2006-2009 he taught at Body Tonic Pilates Studio in Park Slope, Brooklyn. Jack helps his clients achieve their goals in fitness, strength training, and injury recovery by focusing on complete wellness through healthy biomechanics. To contact Jack please email at jferver@gmail.com.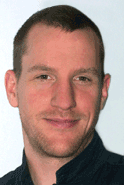 Steven Fetherhuff has been a student of the Pilates Method since 1990. He completed his teacher training at the Pilates Center in Boulder, Colorado, and received his national certification from the Pilates Method Alliance. He has studied with many of the leading educators in the field including his long time mentor, first generation Master Teacher Kathleen Stanford Grant. Steven has taught students and trained teachers in France, Japan and around the US. He assists neuromuscular educator Irene Dowd in teaching anatomy and movement workshops. Steven is also on staff at Hospital for Special Surgery's Integrative Care Center, working within the medical community to provide pilates-based movement education for physical rehabilitation patients. To contact Steven about scheduling a session at Noho Pilates, please email sfetherhuff@yahoo.com for more information.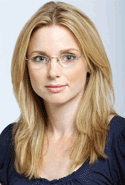 Mary-Beth Holland was a competitive skier and runner and has studied movement and bodywork for many years. In addition to Pilates, Mary-Beth is certified in Callanetics and Reiki Levell II – Usui Tradition. Her continuing studies include Exercise in the Therapeutic and Rehabilitation Setting, as well as complimentary modalities such as: Alexander, Breathing Coordination, Yoga, Qigong, Trager, and Visualization. Mary-Beth's professional focus is integration of the mind body connection for a more fulfilling life experience and to increase the client's awareness of his or her own power of health. To contact Mary-Beth please email at mbyes@aol.com
Yuuko Kolbylarz began dancing at 12 years old in Tokyo, Japan. After completing her professional training, she performed for several Japanese dance companies. She also performed in television and in film in Japan, Canada and Greece. While dancing professionally, she was teaching dance in Japan and in Montreal, Canada. Yuuko studied Pilates for two years with Romana Kryzanowska where she earned her Pilates Certificate in 2001. She continued her Pilates study with Ron Fletcher, Kathy Grant, Deborah Lessen and Pat Guyton. Yuuko is a PMA Certified Pilates Teacher. Yuuko has been a presenter at PMA Conference (2005-2008 and 2015). She has been an assistant presenter at the PMA Annual Meeting with Deborah Lessen, and Pat Guyton. Yuuko also is a translator for other international teachers visiting Japan including Ron Fletcher, Pat Guyton and Deborah Lessen. Yuuko assists and demonstrates for Pat Guyton in the USA and in Japan. She has studied Dance Medicine with Marika Molnar at Westside Physical Therapy in NY.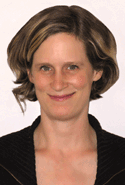 Johanna S. Meyer is a Pilates instructor, choreographer and performer, who has been teaching in New York since 1996. Johanna was originally inspired to train in Pilates while- studying dance at New York University with Kathy Grant, a protegé of Joseph Pilates. She was certified in Pilates Method by Deborah Lessen at the Greene Street Studio, and has since rounded out her teaching through studies in yoga, dance and Alexander Technique. Johanna has also studied anatomy with Irene Dowd, and assisted Rebecca Dietzel at The Alvin Ailey school at Fordham University. She has taught movement skills at Hunter College and University of California at Santa Barbara. Johanna enjoys helping people connect deeply to their bodies. To contact Johanna please email at johanna@thinaar.com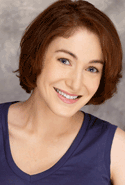 Sherry Stregack, a graduate of Marymount Manhattan College, has been performing in dance and theater for 25 years around the country and in New York City. Having included Pilates as an integral part of her own dance and health regimen, she received her teaching certification from the Kane School of Core Integration. She has completed a course of study in anatomy with Irene Dowd and strives to guide her students toward improved functionality and positive physical change.
Guest Workshop Instructors
Rebecca Dietzel, M.S. is an anatomist who specializes in biochemistry. She maintains private practices in New York City and Vermont teaching anatomy, physical re-education and nutrition. Rebecca also teaches anatomy and kinesiology for the Ailey/Fordham BFA program and is the nutrition consultant for Canada's National Ballet School. She received her Master of Science from Columbia University's Institute of Human Nutrition. She is also an Ayurvedic practitioner in the tradition of the Wise Earth School and co-author of A Dancer's Guide to Healthy Eating.
Irene Dowd Irene Dowd is on the dance faculty of the Juilliard School, Movement Research, and Hollins University/ADF MFA program in dance. She has been a long-time regular guest to NYU Tisch School of the Arts and Canada's National Ballet School. Author of Taking Root to Fly, she has maintained a practice in kinesthetic anatomy and neuromuscular re-education since 1970 in NYC, while continuing to be a guest teacher in academic and dance institutions throughout the US, Canada, and Europe. Irene is recipient of the 2014 Balasaraswati/Joy Ann Dewey Beinecke Endowed Chair for Distinguished Teaching at the American Dance Festival, 2015 Juliard John Erskine Faculty Prize, 2016 Dance Science & Somatics Educators Lifetime Service Award, and 2018 Honorary Fellowship from Trinity Laban Conservative of Music and Dance.
Martha Partridge is a Trager Practitioner, Tutor, Introductory Workshop leader, and Instructor for continuing education for the United States Trager Association. In addition she is a Certified Pilates Instructor and cranial sacral therapist. Currently, she offers a range of bodywork and Pilates in her New York City based practice, specializing in clients with Parkinsons Disease. She also coordinates her client's treatments with numerous neurologists in the New York City area, and receives numerous referrals from these doctors in turn. She has lectured and given workshops to support groups and departments of movement disorders throughout the New York City area, including a USTA sponsored three day workshop in Princeton Junction, NJ, training Trager Practitioners in work with clients with Parkinsons. Martha holds BFA and MFA degrees in dance performance from Sarah Lawrence College, and danced professionally for twenty-five years.